The UK: Why and how to conquer the lifestyle market
VOCAST has been curating lists for the UK Fashion and Home Interior sectors for some time now, and now we want to share with you the true potential of the British lifestyle scene and how you can unlock this vast market.
Brits are known for their varying array of accents, priding themselves on having good manners, and complaining about the bad British weather. They really love tradition, but when it comes to fashion and interior it's more fun with a twist. This is one of the reasons why the "Scandi Chic" trend has boomed in the UK recently – Scandinavian lifestyle brands know exactly how to balance familiar and minimal, yet bold and daring design, which Brits love!
Find a recap of important things to know about the market. Here is why and how you should go about conquering the UK Lifestyle Market:
The UK's full name is the United Kingdom of Great Britain and Northern Ireland and it's made up of four different nations: England, Scotland, Wales, and NI. We all refer to ourselves as Brits – but also as English, Scottish, Welsh, or Northern Irish depending on which nation we come from and there is an important difference between the four. For example, even though they're both British, you should never call a Scott English!
Brits are by nature very traditional – we do things a certain way and it can take a minute for us to get our heads around changing those ways if we're comfortable with them. Brits are aware of their access to a big international market due to the nature of English as a language. It's a blessing and curse that our native language is the most widely spoken in the world because it means that, despite the large markets we opperate in, we're not used to adapting culturally. On one hand, we have some of the biggest lifestyle publishers in the industry who are genuinely able to reach across the whole globe without translating their work. However, it can make us appear closed-minded and often unaware of how traditional our values are because we have little ability to access the international lifestyle industry unless it's been translated.
There's power in diversity
London is most defiantly the fashion capital of the UK, and you will often hear Londoners' pride in the diversity and international makeup of the city. Though there is arguably a very classic and traditional British style (think Burberry and Vogue pre-Edward Enninful…) one of the most exciting things about the British lifestyle industry is its internationality and multiculturalism. There are designers and journalists from all over the world who come to the UK, especially to London, to study in English-speaking universities and now these people play major roles in the UK's lifestyle industry. Brits love international fashion and interior design – a lot! Brits will joke about having Italian shoes, German kitchens, French beauty products, and Scandinavian dining chairs that they've gone and bought in American-style malls. We are an island out on our own, somewhere culturally between Europe and the US. We love to merge internationally diverse designs into our lives to be more like our "neighbors".
The lifestyle industry in the UK is vast and it ranges between various styles and budgets. But, what matters to Brits when engaging with design and lifestyle is experiences, impressions, and personality. When we shop, we're preconditioned to notice and remember how polite and funny the brands' employees were – which is just as important to some Brits as the design of the products themselves. The same goes for media and journalism. We want to buy things that are being promoted by models and influencers who we think "are actually probably really nice in real life" than from an ad that feels like a brand is talking at us with no personality. Hence, good manners and a quick sense of humor are really important traits that the UK press looks for in people they work with, from brands to influencers.
Get acquainted with the UK's media landscape
Included in VOCAST's UK curated lists
Due to the nature of the English language, working with the British press and UK native influencers will not only give your brand access to a British audience but a global one. 
Alicia Roddy is one of the Uk's biggest Fashion Influencers with over 1 Million followers on Instagram, followed by Hannah Desai, Lydia Millen, and Victoria Magrath, all of whom can be found in our Top 10 Fashion Advocates list, with consent, ready to be contacted. These prominent, globally known influencers only make up four of the many relevant influencers. With brands working with different aesthetics, brand values, and products, there are countless micro as well as macro-influencers.
Print and Online Publications
As the design capital of the UK, London the home of all the major publishing houses and magazine HQs' in the UK. Discover a few of the many publications you have access to through the UK Curated Lists below!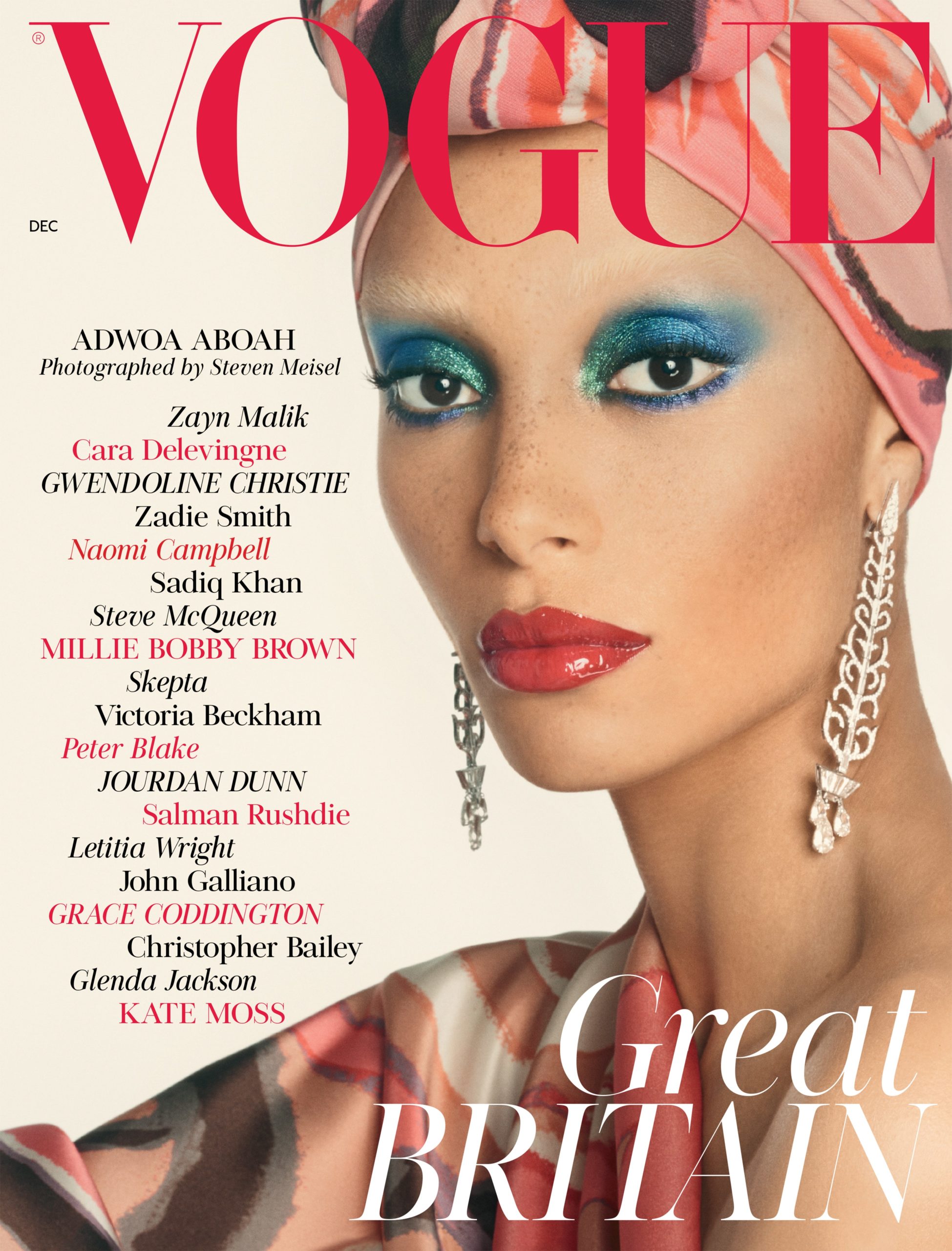 Vouge really is the most famous British fashion publication. You can find other Condé Nast magazines with consent to contact such as House & Garden, LOVE, GQ, and Glamour in the UK curated lists.
Wallpaper* is a design and style magazine that pushes creative territories and covers everything from architecture to motoring, fashion to travel, interiors to jewelry.
i-D is dedicated to fashion, music, art, and youth culture, founded by designer and former Vogue art director Terry Jones in 1980.
Sarah Harris is the deputy editor and fashion features director at British Vogue. She reports on current affairs, women's interests, and fashion.
Dylan Jones OBE is the Editor-in-Chief of British GQ, GQ Style, and GQ.com. He is also a Chairman of London Fashion Week Men's, as well as a Hay Festival Trustee. 
Donna Wallace is the fashion and accessories editor at British Vogue and was previously accessories editor at Elle UK.
To get access to the UK curated lists of these Magazines, Influencers, Architects, Editors-in-chief, Editors, and more:
SIGN UP TO OUR NEWSLETTER
Get free knowledge on how to optimize your B2B marketing & new product releases.
Fashion is a unique art form. Every day we choose how we express ourselves creatively and morally to the world through the outfits that we wear and the brands that we choose to spend our money on. Culturally speaking, immense credibility can be given to brands and...